At HSK Law, our personal injury lawfirm believes in quality over quantity. We strive to provide you with an unsurpassed client experience, ensuring that all of our clients feel that their files are being dealt with on a personal level.
At our personal injury law firm, our commitment is that no file is "too" small. We approach all cases, whether it be a minor injury to a catastrophic one with the same level of dedication and care. This truly personal touch is what we feel separates our personal injury practice from others and what has resulted in numerous successful settlements and satisfied clients who repeatedly refer their friends, family and neighbours to us over the years.
Although our practice is focused on assisting victims of personal injury, we also have extensive experience in employment related litigation with matters ranging from wrongful dismissal to discrimination and other human rights violations in the workplace.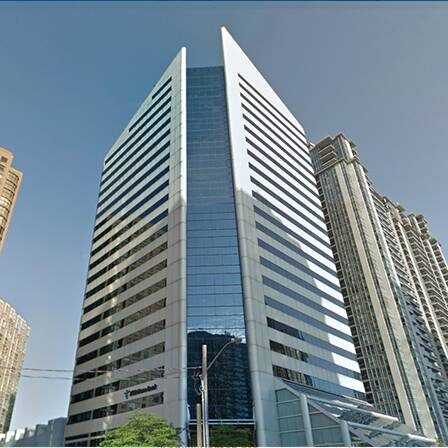 Zain Mushy
July 2020
HSK LAW FIRM was a great. Hard working lawyers who take there job serious. Hargun made sure I got the compensation I deserved. With professional good valued help I would definitely have HSK take care of any future assistants. Will definitely recommend to family and friends.

Sanan Siddiqi
July 2020
HSK Law was one of the best firms that I have dealt with, they made me feel comfortable and went above and beyond to accommodate me for my motor vehicle accident. Unlike other firms they are very professional and always are there to support you through the process!! Would definitely recommend to anyone looking for a new firm.

Doug Reilly
July 2020
HSK Law was always there for me. Whenever I called, Hargun would take my call and put my mind at ease. Hargun settled my case quickly and helped me get what I wanted, needed and deserved. I highly recommend HSK Law.

Keiana Byfield
April 2020
I would definitely recommend Hargun Kohli to anyone seeking a thorough, transparent and knowledgeable lawyer. Hargun made this process as stress free for me as possible and put all his efforts in to ensure I received a fair settlement. Highly, highly recommend!!

Emilie Routledge
April 2020
Hargun went above and beyond to settle my case. There was a lot of problems and extra steps that had to be taken to due me being an out of province student, to add to that my insurance company definitely did not make it easy to say the least. Hargun fought for me for 3 years and made sure to do everything in his power to reach a settlement for me. He always took the time to explain each and every thing I did not understand and was truly caring. He worked hard to be as helpful as possible. Would definitely recommend.

Eaman Pourshakoori
February 2020
I was involved in a major motor vehicle accident 3 years ago and Hargun settled both of my cases beyond my expectations - both with my own insurance company and against the opposing driver. We were getting lowballed with settlement offers by the lawyer and Hargun pushed to go to court without hesitation and the matter settled for three times what we were being offered. He was aggressive, extremely knowledgeable of the law and communicated with me throughout the claim. I would highly recommend Hargun to anyone looking for a personal injury lawyer...

Britney Rodriguez
December 2019
Do not have one single complain about this law firm. Fenomenal! Amazing! Perfect! Insightful! Hargun really reassured me through the whole process, made the stressful situation alot more stress free. Would never imagine something so tough can be done so quick. I really thank Hargun for guiding me through this journey and would recommend anyone to use his services. Thanks Hargun!

Laura Adams
November 2019
It was a pleasure to work with Mr. Kohli who was incredibly supportive throughout every step of the process. Thank you for settling my case!

Yousuf Khushal
November 2019
My friend recommended to this law firm.I haven't stop thanking him.Thanks to Hargun Kohil for settling my case Beyond my expectation.

Abdulla Issa
July 2019
Hi , l am Mr :- Abdulla Issa l recommand the best lawyer ( Mr :- Hargun Singh Kohil ) as a Client a deal with him l am so grateful from his efforts and my case result was so nice . He is able to work for everyone who is looking for the hard worker and the honest person who can keep going till you get your whole rights with satisfied and perfect achievements..etc He deserves the best ***** (five stars) and more. Thank you so much Mr :- Hargun Singh Kohil

Avit Lusakivana
July 2019
Mr. Singh is experienced and works hard to represent his clients. He helped me a lot and I am very grateful for the result. He has heart and if he represents you, you better believe he will work hard to get you the best result. He is not looking out for his own interests, but those of his clients. A lawyer of the highest integrity. I highly recommend him.

Sidona Lynch
August 2019
Recently, Hargun Koli handled an extremely stressful employment issue with a large corporation on my behalf. His expertise, kind manner, and ongoing support reduced my stress levels considerably, and at the same time he achieved a successful result. He made a nasty situation bareable, which allowed me to realize closure and move on with my life. He is a man of integrity who truly has your best interest at heart.

Tamar Karagulleyan
August 2019
I had great experience working with Hargun Singh Kohli. He helped me close my case with a settlement and responded to my concerns and questions promptly. Very knowledgeable and caring! I had satisfactory results! I highly recommend this law firm.

Minou Sheikhattari
October 2019
Very helpful and honest lawyer,morality of Mr. Kohli really amazed us.Mr.Kohli spent so much of his time to review our case .Consultation was really free , informative and helpful.I wish him and the entire firm success.Bahram Vtankhah

Vishal Thakur
July 2020
Very professional, attentive to minute details, provides a great service and an honest feedback regarding how to reach the best possible outcome on a case-to-case basis. A young, hard working man who has a bright future ahead. Highly recommended !

Jeff Siegelman
June 2020
I highly recommend Mr. Hargun Singh Kohli. He is simply a genius lawyer. He helped me in my case when many of the other firms were simply not competent or not willing to handle my case. His attention to detail and understanding of the law is remarkable. If you want to win your case, go to HSK Law.
Our skilled personal injury team is dedicated to providing you with a personalized experience from the moment you contact our firm.
We strive to deliver you the highest quality legal representation and will fight to ensure you receive the best result for your case.
We work on a contingency fee basis, so you only pay when you get paid.