OVERVIEW
1. This website is operated by HSK Law Professional Corporation. Throughout the site, the terms "we" "us" "our" "ours" and "our lawyers" refer to HSK Law Professional Corporation, its team, agents, partners, employees, contractors, students, employees, affiliates, contractors, service providers or licensors. Throughout the site, the terms "you" and "your" refers to an individual, corporation, organization, firm, partnership, their representation, or any other entity visiting this site. HSK Law Professional Corporation offers this site, including all information, tools and services available from this site to you, the user, conditioned upon your acceptance of all terms, conditions, policies and notices stated here.
2. Please read the Disclaimer and Terms of Service carefully before accessing or using our site. By accessing or using any part of the site, you agree to be bound by these Terms of Service. If you do not agree to all the terms and conditions of this agreement, then you may not access the site or use any of its services.
DISCLAIMER
3. By visiting our site and contacting us via email, telephone, fax, online chat, online form or any other method, you do not become a client of ours and is not represented by us in any way.
4. Unless you are an existing client, any information shared by you through any medium listed above should not be treated as confidential or privileged information and does not create any type of lawyer-client relationship.
5. We may log IP addresses from online form submissions for the purpose(s) of system administration, diagnostics, analytics and/or security. Your personal information is not identifiable to us through your IP address.
6. You shall not use the content of this site whether written by us or provided to you by us via third party links as an alternative to legal advice. If you have any specific question relating to any legal matter, contact a lawyer or legal professional to assist you. Nothing on this site shall constitute legal or professional advice.
7. We do not guarantee or promise any legal result based on information on this site. Subject to the terms in our Retainer Agreement, "You Don't Pay Unless We Win" indicates that we do not charge for any fees or expenses in advance until you receive a successful result at trial or you receive a settlement. Past performance or success does not guarantee future success and any mention of past performance and/or results on this site is not indicative of future results. Each case is unique and the result of each case will be dependant on the particular facts and circumstances of each case.
8. The phrase "Free No Obligation Consultation" indicates that a prospective client is entitled to a thirty (30) minute consultation, free of charge to discuss his/her legal issue with a lawyer or legal representative associated with HSK Law Professional Corporation. The prospective client does not become a client of ours unless he/she signs a retainer agreement.
WARRANTY
9. Although we make all reasonable efforts to keep this site updated and accurate, we disclaim all representations, warranties, conditions and endorsements of any kind as to the operation of this site and the contents of this site, either express or implied. We do not warrant that this site will be available nor that the information and its contents, whether provided by us or linked by us, which direct you to third-party sites are complete, true, accurate, timely, misleading or free adware, malware, viruses or similar issues that may be harmful to your personal property.
10. These terms are subject to change without notice to you. We further reserve the right to terminate your use of this site at any time without notice to you. It is your responsibility to check this page for changes. Your continued use of or access to the site following the posting of any changes constitutes acceptance of those changes and any reliance on the material on this site is at your own risk.
LIABILITY
11. We will not be held responsible or liable for any injury, loss, claim, or any direct, indirect, incidental, punitive, special, or consequential damages of any kind, including, without limitation, lost profits, lost revenue, lost savings, loss of data, replacement costs, legal costs, or any similar damages, whether based in contract, tort (including negligence), strict liability or otherwise, arising from your use of our site, even if we have been advised of their possibility.
JURISDICTION
12. You agree to submit to the jurisdiction of the courts of the Province of Ontario for the validity and enforcement of any of these terms of service notwithstanding any conflicts of law, your domicile, residency or your location when you access this site.
INTELLECTUAL PROPERTY and RESERVED RIGHTS
13. Content on this site including but not limited to design, trademarks, coding, animations, pictures, Twitter posts, Google+ Posts, Facebook Posts, Blog Posts, icons, logos, video material and audio-material, written materials and other materials are owned by or licensed to HSK Law Professional Corporation, unless otherwise specified. We do not have ownership or claim to have ownership of any information found on third party sites linked by us. Except as otherwise specified or permitted, any content on this site as a whole or in part may not be altered, used, reproduced, rebroadcast, published, linked, downloaded, uploaded or retransmitted without the prior express written consent of HSK Law Professional Corporation. You agree that you will not use the likeness or style of any content or material of this site, misuse this site, remove copyright, submit harmful software, use tools, data mine or take any action that may alter the integrity or presentation of this site. Subject to the terms of this agreement, you may use information and content found on this site for your sole personal and/or educational use provided it is not used for commercial means or altered in any way.
© 2020 HSK Law Professional Corporation. All Rights Reserved.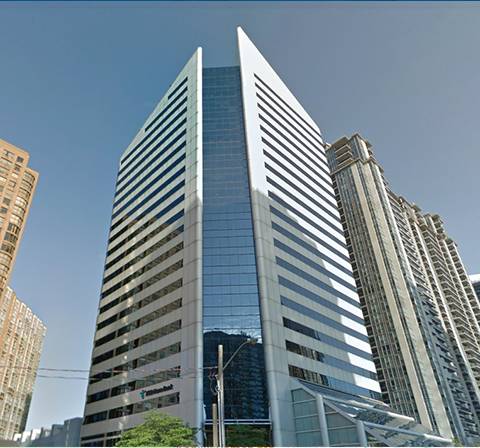 Book your FREE consultation
Submit the form below or call (416) 238-7105 to find out if you have a claim!